Welcome to Come Write With Us, a place for writers to learn — and share what they've learned — about getting published, making money, and doing what they love for a living. The world of writing often feels unapproachable. It feels like successful writers have a big secret the rest of us aren't smart enough to understand. Or maybe we're just not talented enough. We've felt this way, too – like there's some "cool kids table" for writers. And you aren't invited.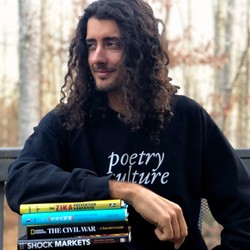 We're Kristin Wong and Alex Webb, two professional writers, journalists, and authors who have been in the freelance writing business for 10+ years. We've written for the New York Times, National Geographic, Glamour magazine, The Financial Times Press, NBC News, CNN Travel, and The Cut.
We built Come Write With Us to demystify the world of professional writing. We want to help writers launch and level up in their careers: financially, professionally, and creatively. If you're anything like us, you've struggled with how to get started with freelance writing. Maybe you've been writing for fun, but you want to learn how to make money with your hobby.
Or maybe you're ready to take your writing to the next level and write for bigger publications and media.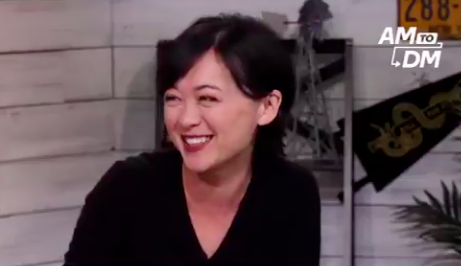 And maybe you're not sure where to look, who to pitch, or even what to write about. The whole world of media writing seems impossibly intimidating. You may even be thinking, "Who do I think I am to call myself a writer?"
We've been through it all: Pitching editors and never hearing from them, writing "opportunities" that are just unpaid gigs, applying for full-time writing jobs, competing with a zillion other writers, ugh. The list goes on.
For years, most of the traditional "break into the business" tactics we tried weren't working. So we started to try new things, then shared our best strategies with each other and with our freelancing friends. We figured, why not share this with other writers, too? Freelancing is hard. It helps to have guidance from people who have done the work.
With over a decade of experience as full-time freelance writers and journalists, we created this platform to help writers:
Build a writing resumé
Learn to pitch publications
Network with other writers
Improve your current writing
Make money with your writing
Have fun with your writing
Alex is the founder of Poetry Culture, and The Studies Show. Kristin has discussed her writing on NPR, WNYC, and BuzzFeed's AM2DM. In 2018, we started Come Write With Us as a simple freelance writing course and workshop. As demand grew, we knew we wanted to create a larger platform that could help more writers.
We also wanted to offer options for writers who might not be financially or creatively ready to take a full-fledged course. We believe in our courses, but we also believe in creating content for writers who are just starting out. If you want updates on all of the above topics and more,  join our email community.